Return & Warranty Information
Warranty
All new, unaltered rugs come with a one year warranty from the date of purchase. Warranty includes manufacturer defects such as sprouting, faulty backing or binding, etc.
We do NOT warranty against every day wear and tear, animal accidents, spills, or anything of a similar fashion.
If you have questions about our warranty or return policies, please contact us.
Return Policy
We accept returns on unaltered rugs, within 60 days of the delivery date from the mill. The purchase amount, minus return shipping and a 25% restocking fee will be refunded to your account.
Protect & Preserve your Rugs
Rug Care & Maintenance
With proper care and maintenance, area rugs can offer many years of beauty and enjoyment. If they are not properly cleaned and protected, their natural sheen gradually degrades and their beauty can begin to fade. Their durability cannot be prolonged unless certain required steps are followed towards their maintenance.
When you purchase from Designs in Rugs, we want to provide you with the resources to protect your investment. Follow the tips provided on this page to protect and preserve your area rugs.
A Step by Step Guide
Keeping your rugs looking great is not difficult. When you follow best practices for rug care you not only extend the life of your area rugs but also improve the visual appeal. It begins with preventive maintenance that helps to protect your investment before problems occur. When a spill occurs, knowing the best method of treatment will help to prevent stains while also preserving the longevity of your rug(s).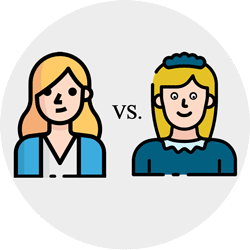 Preventative Maintenance
New flooring represents a substantial investment. These proper steps assure that your carpet shall stay attractive for years to come.
Place walk-off mats at all entrances: Walk-off mats should be used at the exterior of all entrances to absorb the soil and moisture. They can help trap the excessive dirt, sand, grit, and other substances such as oil, asphalt, or driveway sealer that would otherwise be tracked into the home. Mats should also be cleaned on a regular basis so that they don't become sources of soil themselves.
Use a quality pad: You should always use a quality pad under your carpet, particularly on stairs. A good carpet pad not only provides better resilience and comfort underfoot, it extends the life of your carpet. As some carpets carry warranties with specific density and thickness requirements, one should be sure to review the warranty before purchasing the pad.
On occasion, move your heavy furniture: Move heavy furniture periodically in order to avoid excessive pile crushing. You should also use floor protectors designed for carpets under the legs of tables, chairs, and other furniture to help distribute the weight. Do not use chairs or appliances with rollers or casters without a chair pad designed specifically for carpet which otherwise can cause heavy damage. While moving heavy wheeled furniture (pianos, buffets, etc.), prevent damage by placing a protective barrier of heavy cardboard or plywood between the wheels and the carpet.
Clean your area rugs: If you use area rugs on top of wall-to-wall carpet, be sure to clean them regularly. Clean and restore the pile of the carpet underneath as well. Also, be sure to check area rugs for colorfastness before placing them on carpet because the color in some rugs may bleed through. After cleaning your carpet, allow it to dry completely before replacing rugs.
Reduce exposure to direct sunlight: Protect your carpet from prolonged exposure to direct sunlight with the help of blinds, shades, or awnings.
Vacuuming

Routine Rug Care
Vacuuming is the most important step in caring your carpet. Vacuum your carpet thoroughly and frequently, particularly in high-traffic areas. It's important that you understand that walking on soiled carpet allows the soil particles to work their way below the surface of the pile where they are far more difficult to remove and can result in damage to the carpet fibers as well. Frequent vacuuming removes these particles from the surface before they get trapped underneath the surface of the rug.
Use beater bars with caution. We do not recommend using beater bars on most rugs as it could actually cause more shedding or pull tufts. 
Vacuuming Tips
Several essentials should be observed whenever vacuuming your area rug:
Check the quality of your vacuum. A good vacuum cleaner is vital for prolonged beauty and life of your carpet. An inexpensive machine can remove surface dirt but will not effectively remove the hidden dirt and particles embedded in the pile.
Select the best vacuum for your type of carpet. Carpet with thick loop pile construction, particularly wool and wool-blend styles, may be sensitive to brushing or rubbing of the pile surface and may become fuzzy. For these products, we recommend a suction-only vacuum or a vacuum with an adjustable brush lifted away from the carpet so that it does not agitate the pile. A vacuum with a beater/brush bar can be tested for excessive fuzzing in an inconspicuous location before regular use.
Pay attention to vacuum bags. Replaceable paper vacuum bags do a better job of trapping small particles than cloth bags. With cloth bags, the particles pass back into the room. High efficiency vacuum bags, also called micro filtration bags, trap even smaller microscopic particles (such as mold, mildew spores and dust mite byproducts) which are often a source of allergies. Vacuum bags should be checked often and replaced when half full.
Check the belt and the height setting. Make sure the belt is in good condition and that the brush or beater bar rotates when in contact with the carpet. To adjust the vacuum to the correct height setting for the carpet, raise the beater/brush bar to the highest setting and then lower it until it is in enough contact with the pile to slightly vibrate the carpet several inches away from the machine. Do not lower it enough to cause significant slowing of the motor.
Change vacuuming directions. Change the vacuuming direction occasionally to help stand the pile upright and help reduce matting.
Vacuuming alone won't protect your carpet. Even though vacuuming can remove most soil, it is also necessary to clean your carpet on a regular basis to remove the oily, stickiness that vacuums cannot remove. These result from cooking vapors, air pollution, and tracked-in dirt from outside. The particles of oil and soil deposited on carpet fibers can cause gradual but significant dulling of colors. The color isn't lost, but is hidden under the film. If this type of oil layer is allowed to accumulate, it begins to attract and hold the dry soil in them. If carpet is cleaned before it becomes too unsightly, the
cleaning chore is easier and more successful. Carpet in a typical household should be cleaned every 12 to 18 months, depending on the above factors.
WOOL RUG SHEDDING
While new wool rugs of any type will shed for a little while, depending on how the wool was spun, some rugs may continue to shed for months. You can't stop a wool area rug from shedding. The rug's natural fibers create long strands of material that are difficult to weave.
To slow down shedding, use a good rug pad to absorb some of the impact. A good-quality rug will stop shedding after several months, especially with a rug pad.
Do not try to use any form of cleaners on a shedding wool rug. However you can keep your wool rug clean by using a vacuum cleaner without a beater bar on it. If there is any grime on the rug, lift it off of the floor and gently shake it to leave any dust or grime behind. If there is a significant amount of dirt or grime, have it professionally cleaned.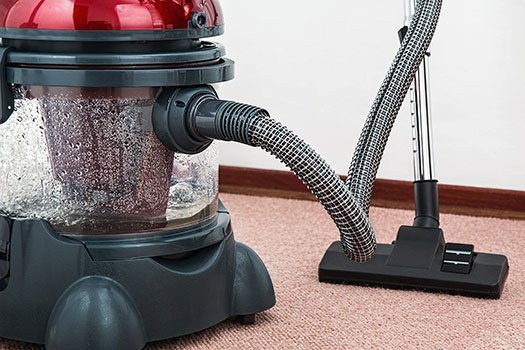 What Vacuum Cleaning System should I use?
Choosing the proper vacuum and cleaning system is important. Some systems may leave residues which accelerate re-soiling and defeats the whole purpose of cleaning. Make sure to do your research when selecting your vacuum and cleaning system.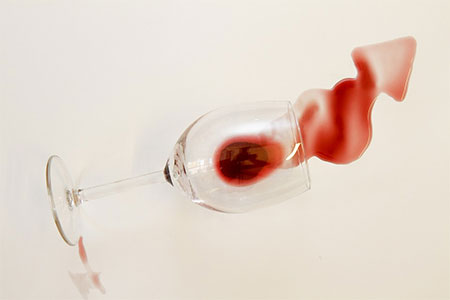 Spot & Spill Treatment for your Rug
Spills happen and they're never fun to deal with. Knowing the best way to clean spills will help reduce the stress when a spill occurs.
Here's some helpful tips for cleaning spills from your rug(s):
Blot the spill. Do not rub against any fibers, as they will become damaged or fall out.
Use the absolute smallest amount of cleaning solution as possible and blot against stain.
Ideally drying your rug upside down will prevent the most absorption, but if not possible you may use a hair dryer on COOL SETTING ONLY. The hot air will not be good for your rug, so we advise heavily against it.
You may attempt to "fluff" that section of the rug after mostly dried, with a very soft bristled brush, but it is not guaranteed to revert back to it's original look.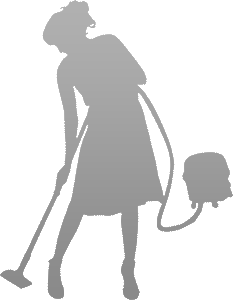 Rely on the professionals or do-it-yourself?
It is to your advantage to rely on the experience of a professional carpet cleaner when your rug is in need of a full cleaning. Their equipment has more extraction power than the rental units available to individuals which helps the carpet dry more quickly. Good professionals also know the usage of the equipment better, know the proper cleaning agents for the situation at hand, and recognize the differences in fibers and carpet construction.