Custom Designs & Alterations
Our Workshop
Our Workshop located in Lutz, Florida is where we complete rug repairs and custom alterations. We have the ability to complete re-sizing, binding, serging and virtually any custom touch you may desire.
We also offer custom designed rugs which can feature your very own design. From photos or logos, patterns and colors we will work with you to create a unique rug that fits your custom specifications.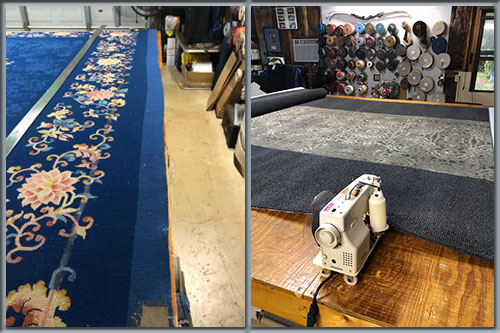 Custom Rug Design
Whether it's your company logo or a one of a kind custom design, we are your go to source for customized rug orders. Select from pre-designed templates or send us your own design. To ensure a smooth process and best results, please consult with one of our professional team members. 
We offer free quotes for custom orders and offer a wide variety of styles, shapes and colors to choose from allowing you the creative flexibility to create your perfect rug. Call today to place your custom order.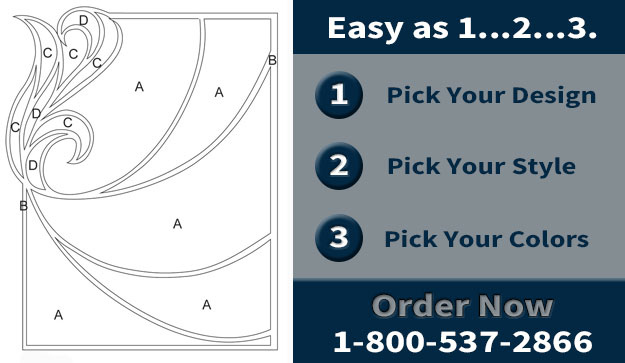 Create Your Own
Choose from one of our Templated Designs or Create your Own from scratch.
Logos
Submit your Company or Team Logos. We can even use your favorite photo.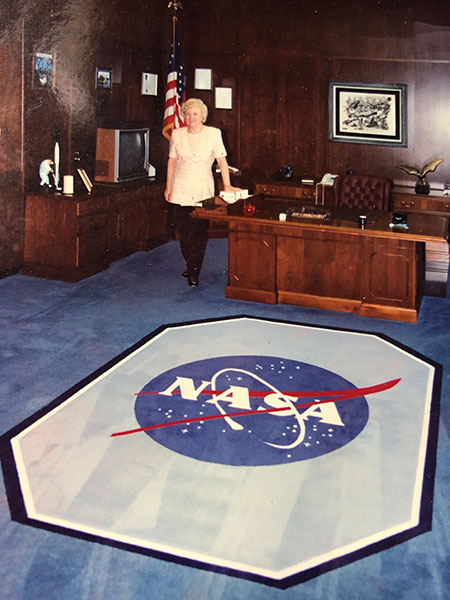 Rug Resizing
If you find a rug that you love but it's not the right size, we can help. On new rugs we recommend you order the next closest size up and we can cut it down and refinish the edge at a reasonable cost. Call to discuss your needs and we'll be glad to help you.
Rug Binding
Binding gives a rug a tailored look by wrapping a strip of fabric around the edge of the carpet and stitching it in place. Binding is the least expensive way finish the edge of your rug which preserves the life of your rug and avoids fraying.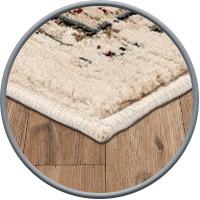 Rug Serging
Serging, also called overlock stitching, offers a more elegant finish than binding. An overlock is a kind of stitch that sews over the edge of the rug which looks as though a thread or string has been wrapped around the edge of the carpet continuously. This is the most common style of finishing rug edges and creates a more elegant finish than binding.
Rug Alteration Services
By completing alterations in our workshop in Lutz, Florida, we avoid outsourcing to overseas which reduces shipping costs & time, greenhouse gases, and turn-around time on orders while supporting a family owned and operated business here in the US. We are committed to providing quality services at affordable rates, call us today to place your request for custom alterations.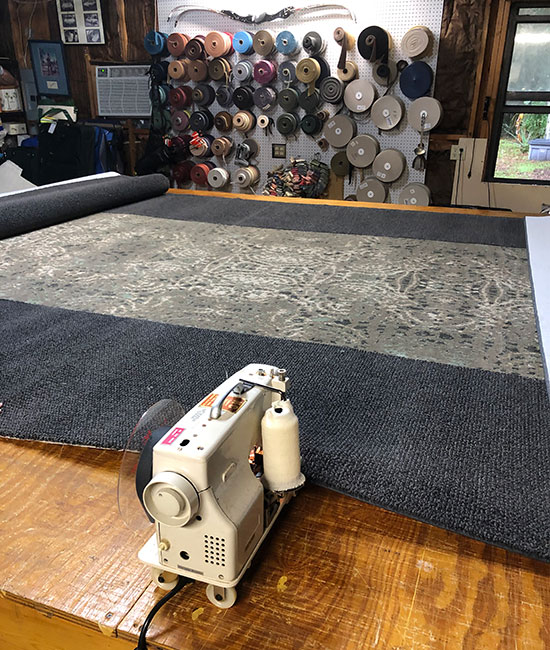 We're happy to assist you with placing your order or by answering any questions you may have.  Use the form to the right to contact us or if you prefer, we're also available by phone or email.